Oregon Dressage Stables Directory
Page 1: Results 1-7 out of 7
► Submit Your Website To This Page
ArtisticDressage.com / Ritter Dressage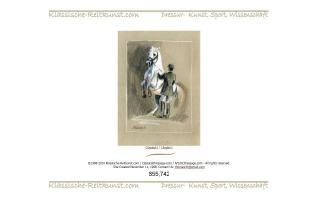 2852 Willamette St #189
Eugene, OR 97405
(360) 631-1101
(360) 631-1102
shana@artisticdressage.com
Dedicated to the preservation and promotion of classical (a.k.a. traditional) dressage. Discussion groups, blog, Q&A forums, articles, photo gallery, and more.
www.artisticdressage.com/
International Academy of Baroque and Academic Equestrian Education, The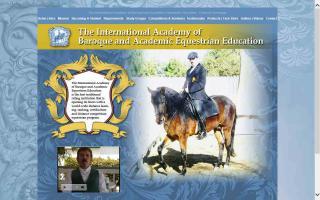 Visit International Academy of Baroque and Academic Equestrian Education, The's Facebook Page
Grants Pass, OR
(541) 226-6758
willsanders@earthlink.net
One of the first traditional riding institutions to open its doors with a world wide distance learning, ranking, and distance competition equestrian program. Products, book, videos, and fantastic tack discounts for students. Ride at home and submit your lessons for help directly from the master in the old style of classical riding. No pushing or pulling. The horse is ridden lightly and in balance from day one. More comfort for horse and rider. Longer life for the horse. Learn to ride in lightness and balance from the comfort of your home. Lessons without a horse are also offered in the academic realm. Get certified as you rise through the ranks. Limited enrollment; sign up now. Suitable for all breeds of horses as well as all gaited horses.
www.internationalacademyofbaroqueandacademicequestrianeducation.com/
Laura Dundas Training Stables


Visit Laura Dundas Training Stables' Facebook Page
263 Wilson Rd
Ashland, OR 97520
(541) 621-0070
lauradundastrainingstables@gmail.com
Laura Dundas offers training for all disciplines, show or pleasure, and riding lessons for all ages.
Specializing in:
* Starting young horses
* Dressage
* Trail work
* Problem solving
* Using loving, understanding, and firm teaching to create an all-around horse with a knowledgeable rider.
"A horse should love what it does, understand how to do it well, and enjoy its owner's company. The owner should feel the same way. If that is not happening with you and your horse, perhaps some instruction can get you there."
We also offer regular full-care boarding and over-night stabling. Our facility is a small, quiet, and relaxed; seven stall barn with lots of pasture and an indoor arena.
Painted Valley Farms / Much Ado Arabians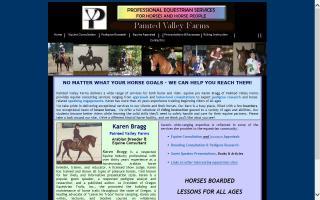 25100 SW Garden Acre Rd
Sherwood, OR 97140
(503) 682-4982
kstodick@paintedvalley.com
Full service boarding, training, lesson and breeding facility specializing in Arabian Sport Horses. 35 years experience teaching students of all ages. On site USDF Associate Instructor. Horses for sale.
www.paintedvalley.com/
Future Street Farm
Bend, OR 97701
(541) 948-2402
amy@futurestreetfarm.com
Jumpers, hunters, and dressage training, boarding, and lessons. Riding school program all year. Huge indoor arena, outdoor arena, heated grooming area, tons of turn-outs, friendly, professional instruction, and outstanding horse care. Minutes from Bend in Tumalo.
Hunter Crest Farms
Wilsonville, OR 97070
(503) 810-7065
heath@tipperaryfarmwest.com
Hunter Crest Farms is a full service hunter/jumper training program. We offer lessons, training, leases, and sales. We have lesson horses available as well as openings for full training clients.
Hunter Crest is located at Tipperary Farm. Visit by appointment only. View our premiere private facility at tipperaryfarmwest.com or call the number above for an appointment.
HC offers beautiful 12x12 light stalls, a fully matted barn throughout, daily turnout, acres of trails, indoor and outdoor arenas, and a private, secure gated facility.
Shine Equestrian
Jacksonvillr, OR 97530
(541) 840-6846
(541) 941-3655
info@shineequestrian.com
Dressage training in southern Oregon. Professional horse training by USDF Silver Medalist Ellie Brown. Dressage, gentle starting, horses, ponies, and lessons for adults and children. Since 1990. Many references.