Chester County, Pennsylvania Eventing Stables Directory
Page 1: Results 1-6 out of 6
► Submit Your Website To This Page
Cairn O'Mount at Radnor Hunt Stables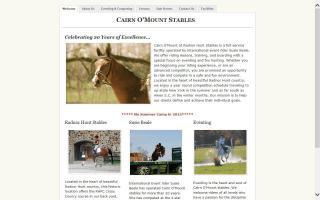 824 Providence Road
Malvern, PA 19355
(610) 296-1600
susiebeale@comcast.net
Cairn O'Mount at Radnor Hunt Stables is a full service horse facility operated by international event rider Susie Beale. We offer riding lessons, training, and boarding with a special focus on eventing. Whether you are beginning your riding experience or are an advanced competitor, you are promised an opportunity to ride and compete in a safe and fun environment. Located in the heart of beautiful Radnor Hunt country, we enjoy a year round competition schedule traveling to up-state New York in the summer and as far south as Aiken, SC, in the winter months. Our mission is to help our clients define and achieve their individual horsemanship goals.
www.radnorhuntstables.com/
Lilly Bridge Eventing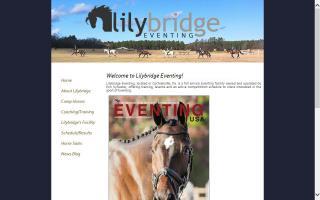 Lily Bridge Eventing Inc. at Foxbrook Farm
1421 Doe Run Rd
Unionville, PA 19375
(617) 529-7205
emsylvester@gmail.com
Lily Bridge Eventing at Foxbrook Farm is an eventing oriented boarding and training facility in the heart of Cheshire Hunt Country. The forty acre farm offers full and field board with an indoor and outdoor ring, endless hacking and gallops around the property, a heated tackroom, and a h/c wash stall. Lily Bridge Eventing also offers a great lesson program from beginner to advanced, as well as an eventing training program geared towards, but not limited to, young riders. Great turnout and care for full and field boarded horses.
Rendezvous Run Farm, LLC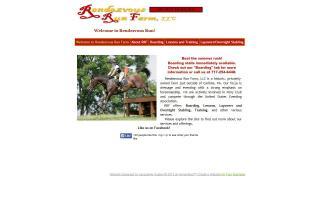 806 Alexander Spring Road
Carlisle, PA 17015
(717) 254-6448
rendezvousrunfarm@hotmail.com
Sport horse training and care. 13 acres of Pennsylvania meadow, hills, and streams with renovated historic barn, dressage and showjumping ring, and starter cross country course. Lessons, training, and overnight care available. Other services also available.
www.rendezvousrunfarm.homestead.com/
Chester Eventing - Riding School
Glenmoore, PA 19343
(610) 781-2098
fdomont@msn.com
Our goal is to provide quality training for horses and riders in a supportive, low-pressure atmosphere. Welcoming all breeds and enjoying the diversity and talent of every type of horse and rider.
Realize your riding potential, overcome old patterns, improve your skills, and deepen your connection with your horse. The program is designed to produce educated, happy horses who move successfully up the levels and to help students ride with skill, leadership, and grace.
Happy to work with both riders who own their horses and riders who work with school horses.
Practical Dressage & Eventing
Coatesville, PA 19320
(610) 952-1779
maryg@practicaldressageandeventing.com
Full service training & boarding facility in beautiful Chester County, PA. Specializing in dressage and eventing. 'One on One' lesson program and quality school horses available through the FEI level. Visit our website to learn more about our facility and upcoming activities.
New this year - summer day camp!
Email for more information.