Howard County, Maryland Horse Stables and Horse Farms Directory
Page 1: Results 1-9 out of 9
► Submit Your Website To This Page
Dressage Quest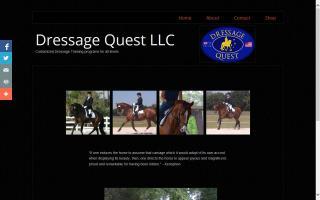 Visit Dressage Quest's Facebook Page
14621 Viburnum Dr
Dayton, MD 21036
(443) 509-2120
moea@dressagequest.com
FEI level trainer Moea Goron-Liccione offers imported dressage horses for sale, dressage training & boarding, and dressage lessons, from beginner to Grand Prix level. She is one of the rare trainers who has trained her horses from basics to Grand Prix and knows how crucial it is to create that amazing bond between horse and rider to achieve excellence. Most of all, Moea makes dressage fun!
www.dressagequest.com/
Misty Meadow Stables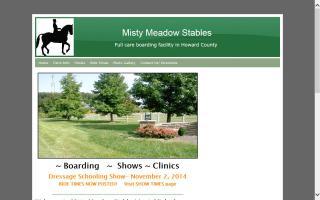 Misty Meadow Stables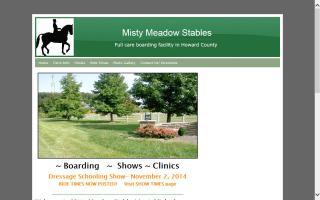 Sunset Hill Farm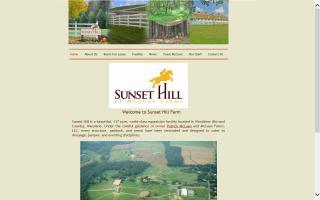 Evergreen Stables Farm
8250 Old Columbia Road
Fulton, MD 20759
(410) 991-0742
443-534-6921
manager@evergreenstablesfarm.com
Dressage and hunter. Large indoor arena, outdoor hunter ring, and outdoor dressage ring. Lounge, wash stalls, excellent care, and large pastures. Roy Toppings, Barn Manager and FEI Level Drassage Trainer. Tiffany Seay, Owner, Hunter Trainer.
www.evergreenstablesfarm.com/
Victory Sporthorses / Kate Chadderton
Hunter Crest Farm
Fulton, MD 20759
(410) 346-7244
huntercrestfarm@huntercrestfarm.com
Hunter jumper show barn. We offer boarding, lessons, camp, horse sales, and rated and local showing. We have 2 locations and are within 30 min of Baltimore and DC.
Regency Horses and Ponies
West Friendship, MD 21794
(410) 255-3406
(410) 489-6232
info@regencyhorses.com
Regency Horses and Ponies stands an exceptional imported Section A welsh stallion. 2001 and 2002 WPCSA National Champion.
Look in Howard County, Maryland for:
Find Stables and Horse Farms in: