Nassau County, New York Horse Stables and Horse Farms Directory
Page 1: Results 1-3 out of 3
► Submit Your Website To This Page
Long Island Riding For The Handicapped Association, Inc. - LIRHA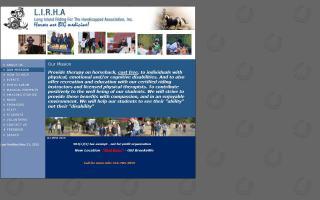 Thomas School of Horsemanship
250 Roundswamp Rd
Melville, NY 11793
(631) 692-6840
tshcamp@optonline.net
We offer summer camp, riding lessons, boarding, leasing, horse shows, birthday parties & much more!
www.tshcamp.com/
Dream Team Racing Stable
PO Box 327
Mineola, NY 11501
(516) 333-4454
info@dreamteamracingstable.com
We offer affordable racing partnership opportunities in the USA. Our horses primarily race at Belmont (New York) and in Florida. All horses offered at cost, and we charge no management fee. We invite you to visit our website and become our partner.
www.dreamteamracingstable.com/
Look in Nassau County, New York for:
Find Stables and Horse Farms in: