Moore County, North Carolina Horse Stables and Horse Farms Directory
Page 1: Results 1-7 out of 7
► Submit Your Website To This Page
Antares Dressage, Inc.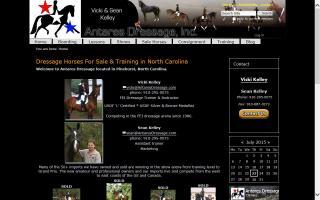 Belladonna Gypsy Farm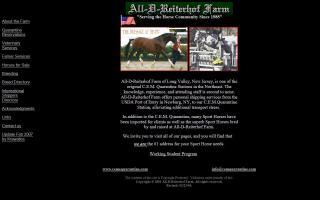 Magnolia Gate Farm
2558 Plank Rd
Robbins, NC 27325
(910) 585-2562
labsec247@yahoo.com
Quiet county boarding on 20 acres. All new (as of Oct 2008) fencing, run-ins, and 8 stall barn. Specializing in retirement and lay up horses. Full care. All routine vet, worming, feeding, and trims included. TLC and lots of extras too other charge for. $300/pasture board (as of Oct 2008). Call for stall information.
Moore Equine Events


Visit Moore Equine Events' Facebook Page
831 Priest Hill Rd
Carthage, NC 28327
(910) 986-4774
(910) 992-6353
mooreequineevents@yahoo..com
Moore Equine Events is in the heart of North Carolina and services the central part of North Carolina, including Moore, Lee, Harnett, Cumberland, Scotland, Richmond, Montgomery, and Chatham counties.
We bring ponies your party, event, or festival. We also offer a fully equipped Party Barn at our farm that is available for rent to host your next birthday party, family reunion, church function, or any other event.
We also offer riding lessons, summer camps, and occasionally a day camp for kids.
www.mooreequineevents.com/
Tamarack Hill Farm - THF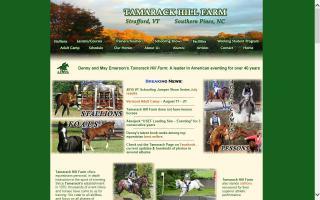 Visit Tamarack Hill Farm - THF's Facebook Page
193 Tamarack Lane
Vass, NC 28394
(910) 695-0895
email@tamarackhill.com
Two locations: Strafford, VT, and Southern Pines, NC.
www.tamarackhill.com/
Ashemont
Aberdeen, NC 28315
(910) 281-4646
Southern Quarters Farm
Southern Pines, NC 28388
(910) 246-0909
(508) 641-8888
e25phat@embarqmail.com
Exceptional retirement for horses in the heart of horse country...
Look in Moore County, North Carolina for:
Find Stables and Horse Farms in: