Yamhill County, Oregon Horse Stables and Horse Farms Directory
Page 1: Results 1-8 out of 8
► Submit Your Website To This Page
Andrea Equine Services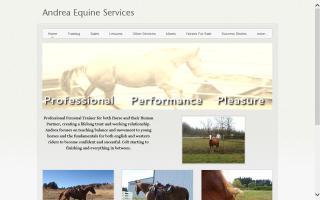 Newberg, OR 97132
(503) 508-2786
andreahuirasequine@gmail.com
Professional personal trainer for both horses and their human partners, creating a lifelong trust and working relationship. Andrea focuses on teaching balance and movement to young horses and the fundamentals for both English and western riders to become confident and successful. Colt starting to finishing and everything in between.
Training programs customized for you and your horse, whether it's starting colts the right way, extensive trail riding experience, or overcoming a trust issue.
No stress training along with correct conditioning and movement correction. Your horse will see riding as a challenging, fun activity where he has a partner who he trusts.
Colt starting is done at each horse's schedule. I will not start riding until the respect and understanding requirements are in place. Some horses take one afternoon; others take weeks.
www.andreaequineservices.weebly.com/
Chehalem Mountain Therapy Riding Center Inc - CMTRCI


Visit Chehalem Mountain Therapy Riding Center Inc - CMTRCI's Facebook Page
Newberg, OR 97132
(503) 314-3176
director@horsebacktherapy.com
www.horsebacktherapy.com/
Horse/Animal Rescue Team - HART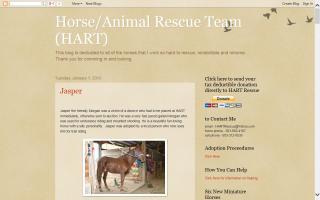 P.O. Box 398
Yamhill, OR 97148
(503) 662-4167
(503) 312-8539
hartrescue@yahoo.com
A non profit horse rescue and horse blanket wash and repair service provider.
Quality, affordable horse blanket wash and repair services with free pick up and delivery; one week turnaround and excellent service.
HART Rescue is a non profit horse and animal rescue team located in Yamhill County. We work with the local law enforcement agencies caring for abused, abandoned, or lost horses and livestock. HART buys and sells horse tack to raise funds for the rescue. We also accept donations of unwanted horse tack, feed, supplies, or money. If you have any tack that you would like to sell or donate, please talk to me about it. I also have a small hay bank to help people who are unable to buy feed for their animals, so if you have any surplus hay you would like to donated, please contact me, and I will pick it up. I occasionally send out information emails with updates on what is going on at the rescue, adopted horses, horses that are up for adoption, etc. If you would like to be added to that list, please email me through this ad and I will put you on the list. If you have any questions or would like to come and see my rescue for yourself, please contact me. Visitors are always welcome!
lighteningsblog.blogspot.com/
Oxer Ridge Farm
34260 NE Old Parrett Mountain Road
Newberg, OR 97132
(503) 925-1830
(503) 747-9626
oxerridgefarm@yahoo.com
Oxer Ridge Farm is a hunter/jumper training facility located in Newberg, OR. There are 22 total indoor stalls, 9 large grassy pastures with daily turnout, a 80x180 indoor arena, and a 250x350 outdoor arena. There are individual training programs. The trainer is Rene Donley. Contact information for Rene Donley is (503) 747-9626.
Stacey Colgan-Kleikamp Show Horses
Double F Stables
Newberg, OR 97132
(503) 888-4197
heatherf@onlinenw.com
Full care boarding, groomed indoor arena & outdoor arena, 10x17 & 12x12 matted stalls, hot wash rack, turnouts, tack room, & blanketing. Fed am & pm w/ quality orchard grass/ alfalfa. Strategy (pellet feed), beet pulp, & rice bran included. Close in!
Look in Yamhill County, Oregon for:
Find Stables and Horse Farms in: