Connecticut Horse Retirement Farms Directory
Page 1: Results 1-3 out of 3
► Submit Your Website To This Page
Meadow View Horse Farm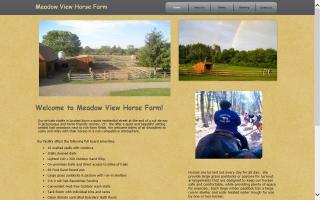 Visit Meadow View Horse Farm's Facebook Page
14 Juniper Drive
Granby, CT 06035
(860) 653-4669
meadow-view-horse-farm@cox.net
Meadow View Horse Farm is a private full board stable located down a quiet residential street at the end of a cul-de-sac in picturesque and horse-friendly Granby, CT. We offer a quiet and beautiful setting amidst lush meadows and rich farm fields. We welcome riders of all disciplines to come and relax with their horses in a non-competitive atmosphere.
www.meadow-view-horse-farm.com/
Mitchell Farm Equine Retirement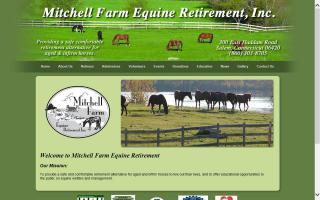 300 East Haddam Road
Salem, CT 06420
(860) 886-6767
newsletter@mitchellfarm.org
Volunteers Wanted - Mitchell Farm Equine Retirement, Inc. is a 501(c)3 non-profit horse retirement facility located in Salem, CT. We are dedicated to the safe, permanent care of aged and/or infirm horses, and you can help.
www.mitchellfarm.org/
Mooreland Equestrian Center, The
Kensington, CT 06037
(860) 828-7750
dunnie53@cox.net
Full board facility offering individual and small group grass turnout on 24 rolling acres, a 16 stall barn, hay, a customized feed program, bedding, mucking, standing for farrier and vet, a large outdoor arena, and a grass hunter/trail ring. Specializing in ponies and older horses. Retirement board available with reasonable grooming and exercise fees. Convenient central CT location close to I91 and I84. Family friendly facility with children's riding and education programs.

Find Retirement Farms in: