Illinois Horse Retirement Farms Directory
Page 1: Results 1-5 out of 5
► Submit Your Website To This Page
Big Heart Ranch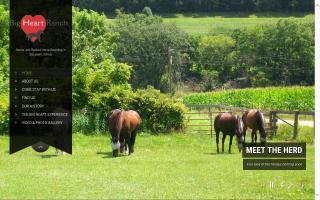 Visit Big Heart Ranch's Facebook Page
2304 W Morley Road
Elizabeth, IL 61028
(815) 858-2489
horsewomanwlc@hotmail.com
Big Heart Ranch is a small 20 acre farm that specializes in the care of senior, aged, and injured equines. We are located in the northwest corner of Illinois in Jo Daviess County. We offer pasture or stall boarding on a temporary or permanent basis. Because we are a small facility, we can provide your equine companion individualized care and customize a feeding plan that keeps him/her happy & healthy. We arrange for veterinary & farrier care at the owner's expense. The farm has rolling green pastures, a spring fed creek, and plenty of lean-tos. Our monthly rate for pasture board starts at $200 (as of Mar 2011). Dry lot is also available if your equine cannot consume spring grass. We believe every horse has the right to enjoy just being a horse.
www.bigheartranchil.com/
Final Option Farm - Private Horse Farm
12 N 185 Muirhead Road
Elgin, IL 60124
(847) 464-4316
(708) 721-0080
bunnydrevs@finaloptionfarm.net
Private serene setting, limited boarding, and layups; also a great facility for retired horses. Each horse is treated like our own. We are on the property 24/7. This is our only job. Heated tack room, inside wash rack H/C water, and large indoor arena. Paddocks and pasture. We do not do pasture boarding. Check out our website.
www.finaloptionfarm.net/
My Epiphany Stables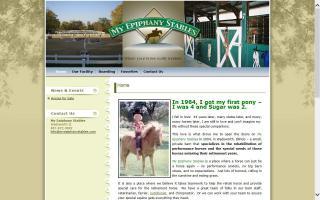 13610 W Greenview Drive
Wadsworth, IL 60083
(847) 872-0942
(262) 909-0628
rlmichaelz@yahoo.com
Show horses, retirement, and lay-up barn. Small, private barn specializing in the rehab of performance horses and retirement care for those same horses. 7-day turnout in individual grassy paddocks, automatic waterers, matted stalls, individual nutrition care as needed, outdoor arena, and owner with 25+ years of equestrian care lives on site.
www.myepiphanystables.com/
Oak Lane Farm
17001 Barber Greene Road
Sycamore, IL 60178
(815) 895-7003
Oak Lane Farm is a family owned farm with professional and personal care. Horse experience is equal to over fifty years. Box stalls with twice daily feedings. Turn out available. Small indoor arena, 1/2 mile track, and trails thru the woods.
Illinois Equine Humane Center - ILEHC
19501 West Ballou Road
Wilmington, IL 60481
(815) 476-5257
(815) 761-4937
info@ILEHC.org
Providing humane treatment, shelter, and adoptive homes for Illinois' unwanted horses, regardless of breed. Educating the public and raising awareness for responsible equine ownership so that fewer horses end up in crisis.
www.ilehc.org/