Tennessee Horse Retirement Farms Directory
Page 1: Results 1-3 out of 3
► Submit Your Website To This Page
Paradigm Farms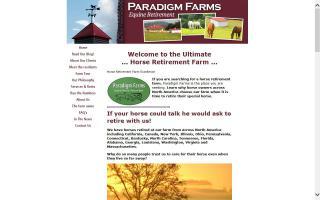 PO Box 186
College Grove, TN 37046
(615) 368-2325
Horse retirement farm. Find out why horse owners across North America retire their horses with us. All board rates include routine vet/farrier and a lot of TLC. Visit our website for detailed info and to request or farm tour DVD.
www.retiredhorses.com/
Renaissance Farm, LLC.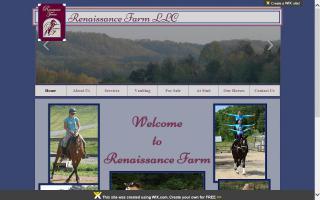 196 Wolfe Branch Road
Bulls Gap, TN 37711
(423) 235-9746
mblackstone@renaissancefarmtn.com
Lusitanos, warmbloods & more. Horses for sale. Lessons for all ages, levels and disciplines including: dressage, jumping, western, vaulting, driving, trail, pleasure riding, and therapeutic riding for people with disabilities or other special nee
www.renaissancefarmtn.com/
Shadowfax Farm
760 Kenny Nelson Road
Lewisburg, TN 37091
908-907-8902
931-364-3273
shadowfaxfarm@aol.com
A quiet farm for your horse to retire to. Excellent individualized care. Covered, fully matted 16X12 stalls. 1 acre pasture; unlimited hay. Grain according to owner's instructions. Will handle horses for vet and farrier. FEI-level dressage rider with over 30 years' experience in horse care.