Salem County, New Jersey Horseback Riding Lesson Stables Directory
Page 1: Results 1-8 out of 8
► Submit Your Website To This Page
Eddis Farm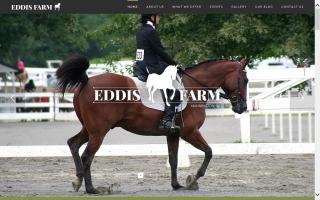 97 Compromise Rd
Salem, NJ 08079
(856) 935-1060
(609) 420-6666
jackie@eddisfarm.com
Full care boarding offering renovated stalls, barn, and tack rooms, hot water, large indoor, and great care in a relaxing country area. 17 years experience. We use fly predators and automatic fly sprayers. Our own hay available.
www.eddisfarm.com/
Raise Your Dreams Farm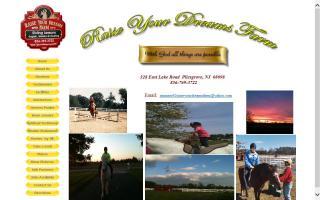 328 E Lake Road
Pilesgrove, NJ 08098
(856) 769-3722
jmansor62raiseyourdreamsfarm@yahoo.com
Raise Your Dreams Farm is a great place to learn how to ride for beginner to advanced students. We offer a variety of safe and reliable horses to learn on. Summer camp is also available for all levels of riders. Selected as the Equine Therapy Center for the Salem County Autistic Association, we are committed to providing an excellent experience to all students. For it is with God all things are possible!
www.raiseyourdreamsfarm.com/
Short Hills Farm
183 Pecks Corner Road
Bridgeton, NJ 08302
(856) 392-9088
(856) 453-3723
sneakers427@hotmail.com
I offer beginner riding lessons to kids and adults! Great prices available with kid friendly horses and years of experience (both the horses and I). Lessons include how to care, feed, and manage horses along with beginner riding. Get the chance to watch your child participate in horse shows, or participate yourself!
Prices as of Sept 2010:
1 hour - $25
1/2 hour - $15
Contact Jessica by phone or the email above for questions or to set up your first lesson!
Short Hills Farm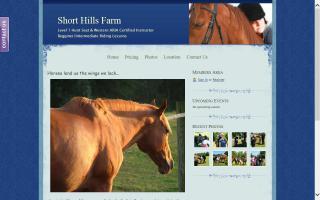 183 Pecks Corner Road
Bridgeton, NJ 08302
(856) 392-9088
(856) 453-3723
sneakers427@hotmail.com
Located in Alloway, NJ, we are a small riding facility that offers beginner / intermediate riding lessons. With 7 acres and farmland surrounding us, we have plenty of trails to ride. We have years of experience riding and showing. I offer a safe, fun approach to learning to ride.
shorthillsfarm.webs.com/
Transitions Farm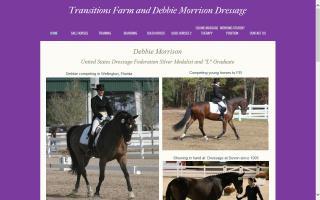 Snapper Creek Stables
Bit by Bit Stables
Pittsgrove, NJ 08318
(609) 381-1096
Bit by Bit Stables is a full service boarding facility located on 25 acres in Pittsgrove, NJ. We are dedicated to creating the best boarding and riding facility for our boarders to provide the finest recreational experience.
Liberty Bell Farm
Elmer, NJ 08318
(856) 358-2892
lbfelmernj@aol.com
English and western horseback riding lessons for children and adults. "Young children, our specialty." Beginner thru advanced. Indoor and outdoor arenas; private and group lessons available. Summer day camp during the months of July and August.