Lancaster County, Pennsylvania Horseback Riding Lesson Stables Directory
Page 1: Results 1-8 out of 8
► Submit Your Website To This Page
Crescendo Training Centre, LLC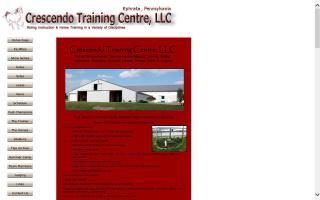 Visit Crescendo Training Centre, LLC's Facebook Page
288 South Fairmount Road
Ephrata, PA 17522
(717) 354-5585
krissphelps@frontiernet.net
Full service training/boarding/lesson facility. Training from start to finish - all breeds. Horsemanship riding lessons for all ages of riders. Full care board with indoor, outdoor, and round pen arenas. Horsemasters Summer Camp, clinics, etc.
www.equiwebs.com/crescendo/
D Bar W Equestrian Center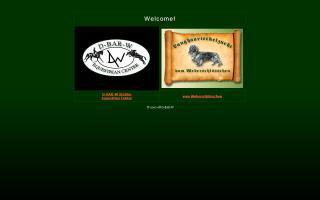 Knights Landing Stables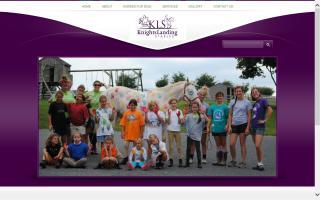 500 Landisville Rd
Manheim, PA 17545
(717) 898-8282
(717) 951-4047
kgehman1@comcast.net
Horse boarding, training, lessons, and cross country for the beginner to advanced student.
- 50 acre farm
- 11 pastures
- 120 x 240 sand ring with jumps
- large flat grassy area
- cross country course
- 1/2 mile stone dust race track
- 2 barns
- 28 stalls
- English riding lessons: flat, over fences, and cross country.
We would love to help you further your horse skills! Several trainers available for scheduling. 4h host farm.
www.knightslandingstables.com/
Silver Top Stables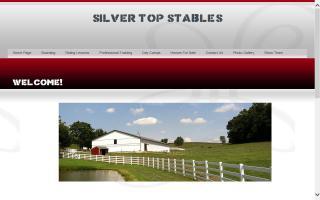 1418 Silver Spring Road
Drumore, PA 17518
(717) 887-7457
info@silvertopstables.com
Top quality & service! Full care horse boarding, lessons, training, events, trails, and camps.
Located adjacent to Muddy Run Park, Susquehannock Park & Wissler Run Preserve, we have MILES of trails, a cross country course, new footing in riding arena, a round pen, matted stalls with shavings, great hay, green pastures, choice of grains, AND no extra fees for blankets, masks, vet, supplements, etc!
Stop wasting money elsewhere! Learn to really ride at Silver Top!
www.silvertopstables.com/
Willow Creek Farm
Reinholds, PA
(717) 484-6096
(717) 413-8341
ridinglessons@dejazzd.com
We are a small private farm offering boarding, lessons, and training. 30+ years of horse experience and 20+ years of teaching experience. Lots of trails. References available.
Crescendo Training Centre, LLC
288 South Fairmount Road
Ephrata, PA 17522
(717) 354-5585
(717) 475-3047
krissphelps@frontiernet.net
Full service horse training facility with two full-time trainers on staff. Specializing in juniors and amateurs. Training, instruction, boarding, judging, Horsemasters summer camps, clinics, and showing.
We train horses from start to finish in most disciplines! We train riders from start to finish, young or not so young alike! We find long-term solutions to problems with horse and rider.
Kriss holds a USEF "R" Arabian Judge's license as well as being on the Susquehanna Reining Horse Association Judges and PA 4-H Judges lists.
Family oriented team atmosphere. Wouldn't you like to join our team? We have fun while we're learning and winning!
www.crescendotrainingcentre.com/
Flintrock Stables
16 East Brubaker Valley Road
Lititz, PA 17543
(888) 627-4269
Flintrock Stables is a premier horse boarding facility nestled on 50 scenic acres in beautiful Lancaster County PA.
www.flintrockcorporation.com/
Allimax Farm
Columbia, PA 17512
(717) 669-2042
allimax@allimaxfarm.com
Lancaster County horseback trail riding. Riding packages for horse riders of all skill levels.