Ohio Equine Vets Directory
Page 1: Results 1-3 out of 3
► Submit Your Website To This Page
Pineview Farm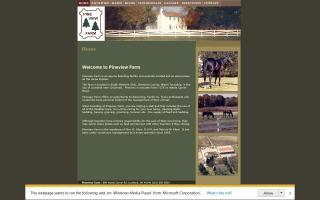 890 Wards Corner Rd
Loveland, OH 45140
(513) 683-8505
Pineview Farm is an equine boarding facility conveniently located in the city of Loveland, near Cincinnati, Ohio. Pineview Farm offers an opportunity to discerning, hands-on, horse enthusiasts who would like more personal control of the management...
www.pineviewfarm.com/
Willow Creek Veterinary Service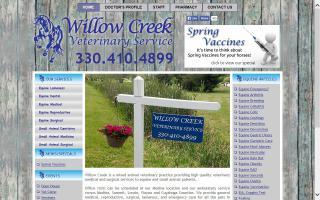 3578 Hamlin Rd
Medina, OH 44256
(330) 410-4899
willowcreekvet@zoominternet.net
Willow Creek Vet is a mixed animal practice offering ambulatory as well as in hospital care of horses, cats, and dogs. Services provided by Dr. Sandra Gebhart and Dr. Nicole Naso. We travel to all areas of Medina, Summit, Lorain, Cuyahoga, and Wayne counties. We offer compassionate, high quality veterinary medicine as scheduled appointments and on an emergency basis. Full service.
www.willowcreekveterinary.com/
Equine Specialty Hospital
17434 Rapids Road
Burton, OH 44021
(440) 834-0811
info@equinespecialtyhospital.com
The Equine Specialty Hospital in Burton, Ohio, provides internal medicine, surgical, and diagnostic services to horses. Horses are evaluated by appointment, 9am to 5pm M-F, and by emergency 24 hours/day, 365 days a year. The hospital provides 24 hour nursing care to all patients.
Equipped with MRI, CT Scanner, Nuclear Scintigrapy, Digital Ultrasound & Radiography, and 1 & 3 meter endoscopes, the Equine Specialty Hospital can diagnose any type of abnormality. Two surgery rooms are fully equipped to provide orthopedic surgery, colic surgery, respiratory surgery, and wound care. Specially equipped stalls are available to house neonatal foals, horses requiring sling support, or horses with contagious diseases.
Board-certified surgeons evaluate horses for lamenesses, respiratory conditions, wounds, colics, and fractures. Our board-certified internal medicine expert treats neonatal foals, respiratory illnesses, reproductive problems, neurologic disease, and more.
www.equinespecialtyhospital.com/