Minnesota Hunter Jumper Stables Directory
Page 1: Results 1-7 out of 7
► Submit Your Website To This Page
Skyrock Farm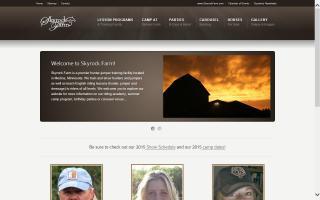 Visit Skyrock Farm's Facebook Page
2825 Willow Drive
Medina, MN 55340
(763) 475-3350
(612) 408-2848
Skyrockfarm@gmail.com
Skyrock Farm is located in Medina, Minnesota. Along with boarding and training, Skyrock offers a summer day camp and year round riding lessons to beginners through Grand Prix. Owned and operated by Bill Nunn, a horseman with over 25 years of proven experience and winning ability. At Skyrock, you can expect the best!
www.skyrockfarm.com/
Wild Oak Farm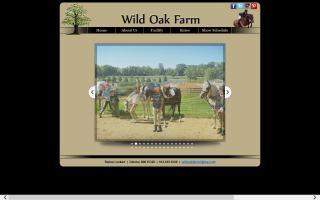 Visit Wild Oak Farm's Facebook Page
8855 Darrow Ave
Delano, MN 55328
(612) 619-6398
(612) 710-2238
wildoakfarmrl@me.com
Wild Oak Farm is a full service show stable for Hunters and Jumpers. We offer instruction for beginning to advanced riders. We also offer training and showing for all levels of horses - hunters or jumpers.
www.wildoakfarms.com/
Ponies Galore! Welsh Ponies
14924 Durant Street NE
Ham Lake, MN 55304
(612) 750-7080
heidi@welshponiesgalore.com
One of Minnesota's largest registered herds of Welsh ponies! Two champion stallions at stud. Show quality ponies for sale. On-farm leasing. Boarding - stall and pasture. Training - breaking, finishing, despooking. Showing.
www.welshponiesgalore.com/
Square Lake Farm
14120 Square Lake Trail
Stillwater, MN 55082
(612) 327-6552
info@squarelakefarm.com
Welcome to Square Lake Farm in Stillwater, Minnesota. Constructed in 2006, Square Lake Farm is a state of the art facility designed to promote the health and comfort of your horse. From the Olympic quality footing of the indoor arena to the shavings-free, anti-fatigue stall floors, we are revolutionizing the Minnesota horse boarding experience. Square Lake Farm offers some of the highest quality care and training for your horse, no matter your discipline.
www.squarelakefarm.com/
Turn Crest Stable and Saddlery
26947 County Hwy 34
Kasson, MN 55944
(507) 634-4474
turncrest@kmtel.com
Riding lessons for Beginner to A hunter shows. Dressage and western horsemanship. School horses. Box, tie and pasture boarding. Viewing room in indoor. Summercamps. Horse shows on the farm. Located 10 miles west of Rochester, MN. On site tack store.
www.turncreststable.com/
Horse N' Hound Farm
Zumbro Falls, MN 55991
(507) 753-9974
(507) 272-8150
mpalmer@horsenhoundfarm.com
Offering riding lessons in hunt seat, basic dressage, and jumping. Specializing in the beginner rider of all ages.
Stagebrook Stables
Isanti, MN 55040
stagebrook@yahoo.com
Stagebrook Stables offers private boarding. Board includes hay 2x's a day, grain, use of arenas, riding field, ample dirt roads, and use of the barn. Horse's supplements are provided through SmartPak. Our horses are on a worming rotation with the farrier every 6 weeks. Everything is personalized. Communication is key between boarder and barn owners. You can use your vet/farrier or ours. Horses get their EWT/WNV, Flu/Rhino, and Rabies shots every spring. Board fee also covers blanketing in the winter and fly spray in the summer. Please contact us for further information or with any questions!
Small, private hunter/jumper facility in Isanti (just north of St. Francis). Amenities include a small indoor arena, an outdoor arena, fields, dirt roads, 11 x 10 stalls, an insulated barn, and a tack room. Please e-mail for more info, questions, or to schedule a visitation.